How business leaders can tap into the positives of AI
The pandemic has been a powerful accelerant to the fourth industrial revolution – the way our lives and ways of working are transformed by technology – with organisations rushing to respond to changes to traditional retail, service industry, social and workplace behaviours.
Head of Monash Business School, Professor Simon Wilkie has witnessed digital disruption first-hand as chief economic policy strategist at Microsoft Corporation.
Now at the helm at Australia's largest business school after returning from the United States in 2018, Professor Wilkie has written an essay, The Digital Revolution: A Survival Guide as part of a Monash University Publishing series, In the National Interest.
The value of complementary skills
Far from echoing the populist idea that people will be harmed by the rapid onset of AI technology, he forecasts a bright future for people who learn new complementary skill sets.
"For example, one complement to AI is emotional intelligence," he says.
"What we are seeing, paradoxically, is that soft skills which are often overlooked are going to be more valuable.
"Another complement is human creativity; business analytics is not just having the technical skills, but the data-driven mindset of knowing what to ask the data."
This is where the influence of universities can make a real difference.
"I believe the core disciplines we teach at Monash Business School and the skills our students acquire will become even more valuable in this environment, because in the language of economics our disciplines are complementary skill sets to AI, not substitutes," Professor Wilkie says.
A key feature in making business use of AI is around better understanding and analysis of big data to draw business insights.
For instance, Monash Business School's new Graduate Diploma of Economic Analytics is designed to provide data-based decision-making relevant to business, professional and public policy arenas.
If a more extensive statistical and econometric deep-dive is required, the newly created Master of Business Analytics helps data analysts interpret statistical models in the context of real data problems, and translate technical results into practical solutions.
But at a policy level, Professor Wilkie argues Australia's ICT sector is around half the OECD average and falling further over time.
"We are at a crossroads, and our policy choices today will determine whether we remain one of the wealthiest and happiest nations in the world, or see our global position continue to slide," he writes in his essay.
When it comes to AI, it's important to assess how well it aids – rather than replaces –complex human decision-making, particularly in tackling the big business issue of climate change.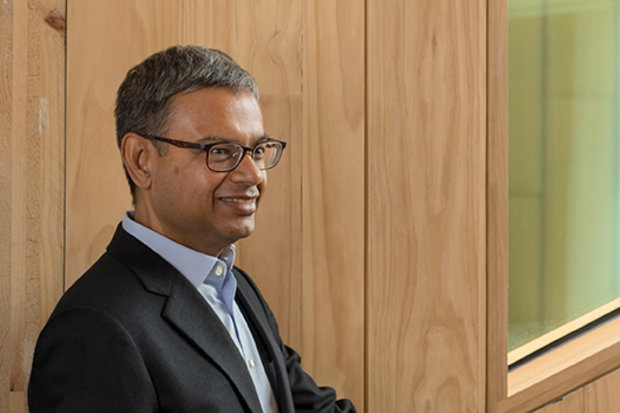 Investment management expert Professor Deep Kapur is Deputy Dean (External Engagement) at Monash Business School and the Director of the Monash Centre for Financial Studies.
Professor Kapur believes that the metaskills acquired at universities remain highly relevant in tackling both the trend in digitisation, as well as the significant business issue of decarbonisation.
Professor Kapur argues these two issues are not separate, but interlinked.
"Quality decision-making under uncertainty is what distinguishes one successful business from another," he says.
"AI can be an excellent research assistant in this context. It doesn't seem very likely that it will make decisions on complex unstructured problems with a long term focus anytime soon."
More broadly, Professor Kapur points out that there is intense focus among investors to influence companies to ensure sustainability considerations are not sacrificed in the quest for financial returns.
"From board members to entry-level graduates, there will remain plenty of
opportunity for strategic thinkers in the post-COVID world," he says.
Qatar orders arrest of finance minister
Qatar's public prosecutor has ordered the arrest of the finance minister to question him over alleged abuse of power and misuse of public funds in the energy-rich state.
The Qatar News Agency did not provide other details about the investigation, and the nature of the case against Ali Sharif al-Emadi, who has served finance minister since 2013, was not immediately clear.
Al-Emadi rose to prominence in the Gulf Arab emirate of Qatar after overseeing the growth of Qatar National Bank for years.
The statement said authorities were investigating reported crimes related to his public role. Arrests of such a high-ranking officials on suspicion of corruption are rare in Qatar.
Corruption remains rampant in Gulf Arab sheikhdoms flush with petrodollars and in the wider Middle East.
In its 2020 corruption perceptions index, which surveys economic experts about the perceived level of public sector corruption, corruption watchdog Transparency International listed Qatar among the least corrupt in the region, with a score of 63 out of 100.
The scale ranks countries between zero, which is "highly corrupt," and 100, for "very clean."
ANZIIF Australian Industry Awards returns – submissions now open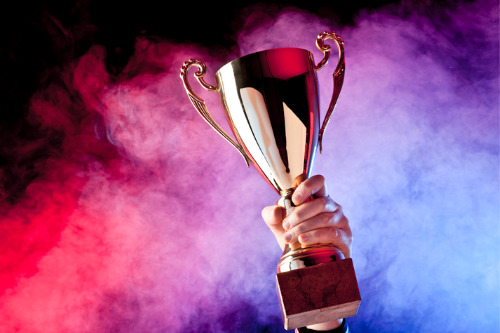 The Australian and New Zealand Institute of Insurance and Finance (ANZIIF) has announced that its Australian Insurance Industry Awards has returned for this year, making 2021 its 17th year.
The annual event acknowledges the accomplishments of individuals and businesses and recognises talents in the Australian insurance sector.
Submissions in 17 categories are now open, with the judging panel seeking individuals and organisations that can showcase how they have supported their customers, community, and their employees over the last year.
"We are overjoyed to see the return of the industry's night of nights, following a year without physical events. The Australian insurance awards hold great significance for industry as they provide a platform for us to come together and celebrate the achievements and positive impact we have on our people and community," said ANZIIF chief executive officer Prue Willsford.
This year, ANZIIIF tweaked its general insurance categories – including categories for small, medium, and large general insurance companies with criteria focused on customer outcomes. It also revised the broking and authorised representative (AR) categories, with AR companies now eligible to enter the broking categories.
The Australian Insurance Industry Awards categories for 2021 are:
Small Broking Company of the Year

Medium Broking Company of the Year

Large Broking Company of the Year

Authorised Representative Network of the Year

Underwriting Agency of the Year

Small General Insurance Company of the Year

Medium General Insurance Company of the Year

Large General Insurance Company of the Year

Life Insurance Company of the Year

Insurtech Program of the Year

Professional Services Firm of the Year

Service Provider to the Insurance Industry

Excellence in Workplace Diversity and Inclusion

Insurance Learning Program of the Year

Young Insurance Professional of the Year

Insurance Leader of the Year

ANZIIF Lifetime Achievement Award
Submissions close on July 02, 2021.
Local entrepreneur fights gender stereotypes through clothes – WKRC TV Cincinnati